Learning Language and Loving It
Learning Language and Loving It is an evidence-based program developed by the H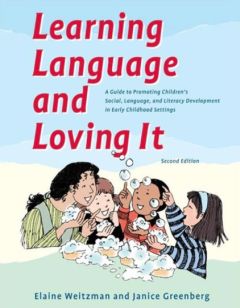 anen Centre in Canada. The Hanen Centre is a world leader in the development and dissemination of programs for teachers working with young children who are experiencing, or at risk of, language delays. LLLI is a program for early childhood educators (teachers and TAs) that promotes research-based, practical strategies for helping all students in the classroom build language, emergent literacy and social skills. The strategies discussed can be easily woven into everyday classroom activities. Each strategy is designed to engage and maintain the interest of the child, making language and literacy-learning a fun and natural part of their day. A key feature of this program is its highly personalized nature. As part of each session, participants develop a plan for implementing the strategies discussed in the group sessions. We then visit participants to coach the use of these strategies with children in their own setting. For more information on the course, click here.
Current price: $1800pp
To register your interest in this course, and to stay informed of upcoming Learning Language and Loving It course dates, please enter your details here.