Target Word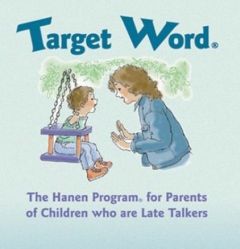 This program, from the Hanen Centre, was designed for parents of children under the age of 30 months who are using few words or who, by the age of 24 months, are not using several two-word combinations. These children understand what they are told, have good play and turn-taking skills, and have no trouble learning everyday routines, but when it comes to using words, their vocabulary is limited. Target Word can show you ways to naturally create opportunities for your child to use words during everyday routines and activities.
Current Price: $800pp
Discounts available for groups of 8 or more
For more information on the course, click here.
To register your interest in this course, and to stay informed of upcoming Target Word course dates, please enter your details here.