Intervention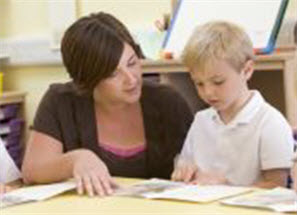 Start Smart Tasmania offers synthetic phonics intervention to address reading and spelling difficulties. This explicit, structured, multi-sensory approach is not only considered to be the 'gold standard' for the treatment and remediation of dyslexia, but is suitable for people of all ages who are struggling to master written print. All instructors have qualifications in either MSL (Multisensory Structured Language) or OG (Orton-Gillingham) intervention. Therapy is delivered in hour long, 1:1 sessions. Please contact us to discuss how this therapy could help.
Study Skills
Offered in small groups, the Study Skills intervention is aimed at students in Grade 5 and 6 to prepare them for the transition to high school. This group offers explicit teaching of organisation strategies (including organisation of space, time and resources) and of strategies to tackle assignments (including planning, prioritising tasks and some research skills). Content is tailored to the needs of the students.
For more information about this intervention, click here.