Speech Pathology
Start Smart Tasmania offers a range of family-focussed and evidence-based speech pathology services to support communication and feeding development in children.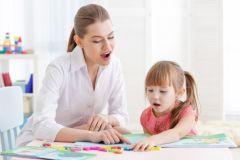 We offer assessment, therapy and consultative services for families of children aged 0-12 years and have a network of other medical and allied health professionals with whom we can collaborate or to whom we can arrange onward referral.
We have a particular interest in preventative education and offer consultation and/or parent sessions to provide information about communication, feeding and orofacial development. Please contact us if there is particular information you are keen to hear or learn about. You can also read more about the parent courses on offer under the relevant section of our website.
We may be able to help...
If your child or infant:
Is experiencing breast or bottle feeding difficulties
Struggles with foods of different textures
Gags or chokes on foods
Is a fussy or picky eater
If your child:
Uses incorrect sounds in their speech or has difficulty producing certain sounds correctly
Is not easily understood by family members or gets frustrated because they cannot get their message across
Has difficulty understanding what is said to them, following instructions or answering questions
Gets their words or grammar mixed up
Uses fewer words than other children their age, or is late to start talking
Stutters
Is finding it hard to learn and concentrate in the classroom
Is experiencing literacy difficulty